Brought to you by BNP Paribas
Green facelift for old airport
Innovative products, latest technology, stable risk management keys to success
28 Sep 2021
|
BNP Paribas
Nestled across 230 hectares of prime land facing Hong Kong's Victoria Harbour, Kai Tak was once an iconic airport with a notoriously challenging runway in the middle of the city. When the airport closed in 1998, the question that arose was how the huge property should be redeveloped for future generations.
Drawing upon the government's planning vision to create "a distinguished, vibrant, attractive and people-oriented community by the Victoria Harbour", developers, including Hong Kong's Henderson Land, rose to the challenge with a new luxury residential project.
The new development incorporated a range of green and sustainability attributes, including urban farming, eco-friendly facilities, and energy-saving provisions, all of which were key considerations for BNP Paribas in issuing a green finance undertaking for the project.
In July, BNP Paribas issued a HK$332 million (US$42.68 million) bank guarantee for a green project for the third phase of the development. The guarantee is predicated on the project meeting high standards across a number of criteria, including energy efficiency, material usage, water usage, indoor environment quality, innovations and additions.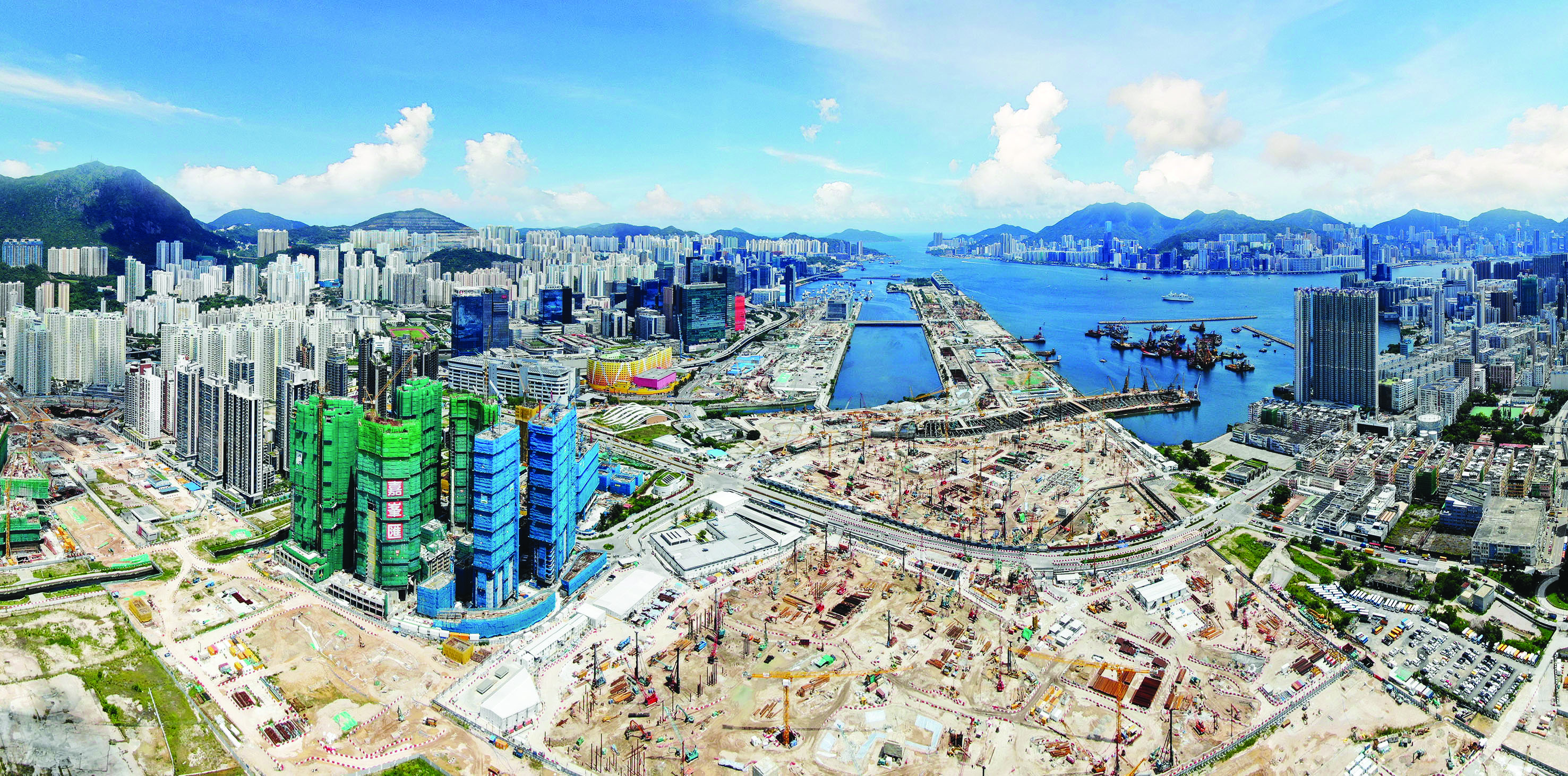 BNP Paribas provided a bank guarantee for Henderson Land's green development project at the old Kai Tak airport.
"As BNP Paribas' first bank guarantee for a green project in the Asia property sector, we believe this financing marks a turning point in how companies are integrating sustainability goals across the spectrum of their operations," says Clémence Avril, head of global trade solutions Asia-Pacific at BNP Paribas.
To meet the bank's stringent requirements for green finance, Henderson Land's project needs to obtain a Gold rating under the BEAM Plus New Building Version 1.2, a comprehensive certification standard covering a wide range of sustainability requirements for green properties in Hong Kong. The project already achieved BEAM Plus Provisional Gold rating in February 2019.
"The green financing arrangement with Henderson Land reflects the alignment of our companies' respective values when it comes to sustainability," says Mary Hse, managing director, Investment Banking Asia-Pacific, at BNP Paribas. "Delivering a positive impact to communities and the environment is at the heart of what sustainable finance can achieve."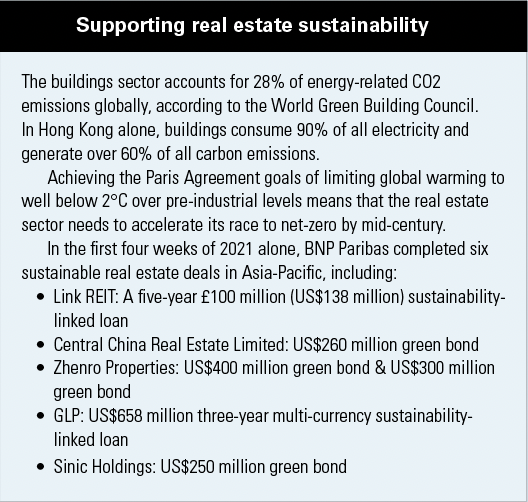 Find out more about how BNP Paribas can support your ESG agenda here.